Database Management Software Company in Los Angeles, Culver City & Santa Monica CA
Miji IT Solutions, LLC is an L.A. based IT Consulting Firm that comprises of skilled IT professionals who specializes in offering an array of IT Services, such as VOIP –> Voice Over Internet Protocol Systems, Computer Networking, Surveillance Systems, Database Management – as well as Website and Graphics Development.
A database management system (DBMS) can be defined as a software that is specifically designed and developed to efficiently manage databases. Miji IT Solutions, a pioneer in outsourcing, has been providing high quality and professional database management system in Los Angeles to a wide range of global customers Services. We have professional and proficient database administrators who are efficient in creating database systems. FileMaker, Sybase Adaptive Server Enterprise, Microsoft Access, Microsoft SQL Server, MySQL, SQLite, Oracle, DB2 and PostgreSQL are some of the common DBMSs.
Miji IT Solutions, LLC staff members are competent with building out and maintaining Databases using SQL queries.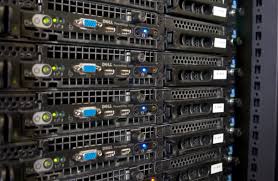 Contact us today to learn more about database management services in Los Angeles, Culver City & Santa Monica CA that we offer!!