Professional Website Development & Graphic Design Company in Los Angeles, Culver City & Santa Monica CA
Our Los Angeles design websites that are not only mobile friendly, but look great while they're converting visitors to customers. We create internet marketing, digital marketing plans and graphic art that are not only appealing, but more importantly CONVERT. We specializing in website development, graphic design and SEO services. With 100% confidence – we can guarantee you will be happy with your service, because we make it our business to help your business succeed. Most of all, we will treat you and your business like an extension of ours. Our team of Los Angeles website development use web design solutions that make managing your website a breeze. We will work with you to incorporate the best solutions for your business so you can easily edit, add, and control exactly what is on your site and when. Our Graphic Design in Los Angeles, Culver City & Santa Monica capabilities extend well beyond the web. By producing high quality artwork, for both print and web, we can take any concept and materialize it across all mediums. We create complete brand identities and marketing solutions from logos, business cards, billboard ads, and more!
Miji IT Solutions, LLC staff members consist of some of the most talented Website & Graphic Designers that the industry has to offer.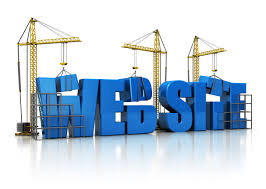 We provide a wide range of graphic design services to help your business on and off the web in both print and digital media. As a graphic design company based in Los Angeles, we know graphics that stand out and grab attention are extremely important, and every design serves a specific purpose and goal. Our graphic design team will work closely with you to understand the goal of your vision for your brand and design custom artwork for your identity. Our team conceives, designs, and implements brand identities and assets for small & large businesses alike.